Selection guides
Selection Guides help you select the right products from our extensive product range. We strive to increase the number of Selectin Guides gradually.
Click on the banner to read more information.
---
Newstar brackets for monitors:
---
Shuttle system configurator:
Configure your Shuttle system and get a customized quote
---
Transcend memory:
Check out the selection guide of Transcend and find the right memory.
---
Media streamer Venz - TLBB:
Check out and compare media streamers Venz - TLBB.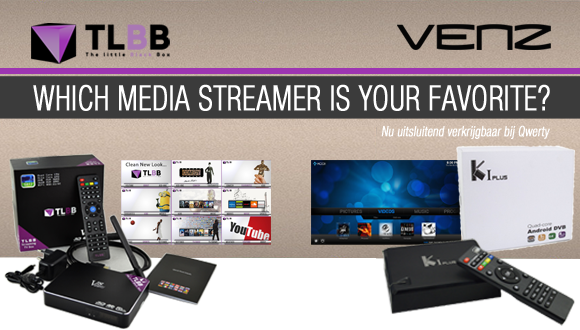 ---
Memomy finder Patriot:
Check out the selection guide of Patriot. Select the appropriate category and find an appropriate memory for your device.
---
IP Camera selection guide Ebode:
View the IP camera selection guide Ebode and find a suitable IP camera.